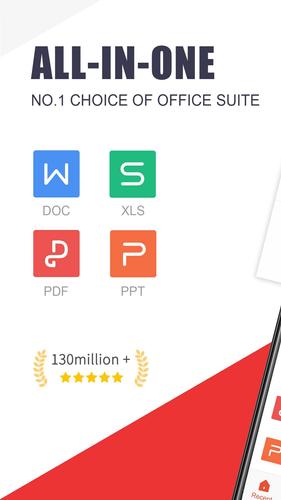 Download
WPS Office Free Office Suite for Word,PDF,Excel
Apk For Android 2021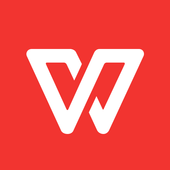 The description of the WPS Office app
Over 1.3 billion downloads
Google Play Best of 2015
WPS Office – Free Office Suite for Word, PDF, Excel
is an all-in-one office suite that integrates Word, PDF, Excel, PowerPoint, forms, as well as cloud storage, template gallery, and online editing and sharing. Also, WPS Office can work perfectly with Google Classroom, Zoom, Slack and Google Drive, making your online work and learning more efficient and stable.
WPS Office – Free Office Suite for Word, PDF, Excelturns your Android into a small online office. For remote work, online learning, office work, e-learning etc., WPS Office can be the first choice.
As a professional word processing program, WPS Office is compatible with MS Office 365, but offers free basic functions, is smarter and lighter.
「Highlights of WPS Office」
Powerful office suite on your Android device
• Compatible with MS Office 365 (Word, PowerPoint, Excel), Google Docs, Google Sheets, Google Slides, Adobe PDF and OpenOffice.
• Integration in document, spreadsheet, presentation and PDF
Scan, view, edit and convert PDF on your Android device
• With the free PDF reader, PDFs can be opened, viewed, shared and commented on anywhere and on any device
• Convert all Office documents (Word, Text, Excel, PowerPoint, Doc) to PDFs
• Scan paper documents / convert images to PDFs
• Supports PDF annotations
• Support PDF Signature, PDF Extract / Split, PDF Merge, PDF to Word / Excel / PPT
• Easily add and remove watermarks in PDFs
Over 30 practical functions for WPS Premium members
• Share bookmarks for documents
• Reduce, extract and merge file
• Remove ads
• Turn the picture into Doc, Sheets and PPT
• File recovery and file repair
• Change the reading background
Build PowerPoint on your Android device
• Dozens of layouts, animations and transition effects
• Create PowerPoint with WIFI, NFC, DLNA and Miracast
• Touch-controlled laser pointer. You can use the ink feature to draw on transparencies in presentation mode
Powerful sheets and forms on your Android device
• Predefined formulas make basic data and digital operations more convenient
• Create a questionnaire freely on various topics
Support Google Drive on your Android device
• Automatically save documents in the clouds: Dropbox, Google Drive, Box, Evernote and OneDrive.
• Easy access to and direct editing of Office documents
A solution for working remotely on your Android device
• 1G free cloud storage, support to edit and share files online, easy to create and join the cloud team
• Easily share Office documents via WIFI, NFC, DLNA, email, instant messaging, WhatsApp, Telegram, Facebook and Twitter
Supports 51 languages ​​and all Office file formats in WPS Office
• File formats: doc, docx, wpt, dotm, docm, dot, dotx / xls, xlsx, xlt, xltx, csv, xml, et, ett / PDF / ppt, Topf, dps, dpt, pptx, potx, ppsx / txt / log, lrc, c, cpp, h, asm, s, java, asp, bat, bas, prg, cmd, zip
Various in-app products with added value in WPS Office
• Exclusive authorized font pack and presentation templates;
• Convert texts into fine images.
Subscriptions and entitlements
Billing Authorization: We offer a range of value-added services to our Premium Members and Template Members, including removing ads, PDF editing, font package and downloading templates, etc.
Refund Policy: Subscription service whose subscription period is more than 30 days. A full refund request will be accepted within 30 days of subscription. Refunds will not be accepted after 30 days of subscription.
Position permission: We are preparing additional services (such as weather information) and functions. They are available to specific users based on their location.
Follow the link now available for free on PC and Mac: https://d.wps.com
Support page : Http: //help.wps.com/Android-Office/
Take part now!