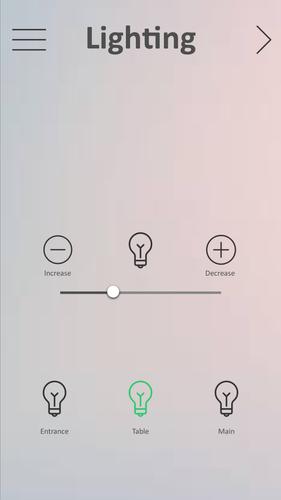 The description of Nico
Applicazione dedicata alla Supervision di sistemi domotici basati sullo Standard Konnex. Lo scambio di informazioni tra impianto e sensible device avviene mediante l'uso del Server Vivo-Draco. Sono gestiti tutti i tipi di controlleri implementati in ambiente Konnex: luci (commutazione e dimmerazione), controllero automazione tapparelle, controllero termostato, letture valori di potenza assorbita dall' impianto e di valori Provenienti dalla stazione meteo ecc …
Viene fornita inoltre la possibilità all' utente di gestire timer per illuminazione e cronotermostato.
L'applicazione si collega all' impianto sia in the area che tramite indirizzo IP pubblico.