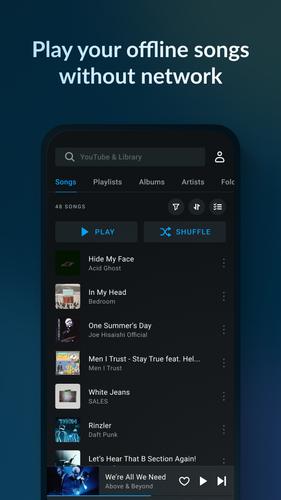 Download
Lark Music Player – Audio Player & MP3 Player
Apk For Android 2021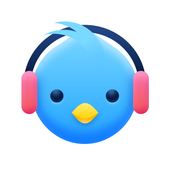 The description of Lark Music Player – Audio Player & MP3 Player App
Lark Player is a premium, 100% free, lightweight music and video player that will change the way you watch videos or listen to your favorite songs. As a complete video and music player app, it supports music and videos in all common formats. It retrieves all kinds of stored content on your
Android
device and even lets you play
YouTube
music videos. Powerful music controls make it an indispensable music player for
Android
.
√ Sing along to your favorite songs with lyrics and don't miss a line!
√ Numerous built-in controls (for playback, volume, brightness, speed, etc.), preset modes and powerful equalizers to customize your music experience
√ Watch tons of videos and listen to all kinds of music (in different formats) from your device, SD card or
YouTube
√ A great place to discover all genres of music including Billboard Hot 100, iTunes Top 100, K-Pop, Latin American Music, Indian Music, J-Pop, USA, Brazil and Worldwide Charts
√ Supports a floating music player so you can get more out of your time and multitasking tasks like a pro
√ Share your favorite songs and videos with your friends on social media and IM apps
√ Users can effortlessly load a subtitle file and watch their favorite videos with subtitles
√ Sleep timer to turn off the player automatically
DO MORE WITH LARK PLAYER!
Get your daily dose of entertainment
Discover the new and trending content from charts like Billboard Hot 100, iTunes Top 100, etc.
Lark Player features music in all of the leading genres including pop, rock, jazz, blues, hip-hop, country, and more. Users can also discover local music in different languages.
All common formats are supported
Supported video formats: MKV, MP4, M4V, AVI, ASF, MOV, 3GP, FLV, MPG, OGV, MPEG4, XVID, WMV, RM, TS and more.
Supported audio formats: MP3, MIDI, APE, WAV, FLAC, AC3, AAC, WMA, ACC PLUS and more.
Scrolling texts
The lyrics scroll in sync with the music so you can sing along to your favorite songs and never miss a line.
Customize your music experience
With our preset modes and powerful equalizers, it's easy to personalize the way you hear your favorite songs.
There are special modes for normal, classical, dance, flat, folk, heavy metal, hip-hop, jazz, pop, rock, etc.
Manage everything in one place
You can get audio and video files stored on your phone or SD card. It can also be used as a free YouTube music video player.
Browse the stored music by title, artist, album, genre, etc. You can also create and manage your playlists.
Simple gesture controls for playback, volume, speed, brightness, etc.
Floating video and music player
You can easily perform multiple tasks by adjusting the size and position of Lark Player's floating window. That way, you can do other things while watching a video or listening to any song.
Set the sleep timer
Fall asleep worry-free while watching videos or listening to your favorite songs on Lark Player. Just set a sleep timer and the app will shut down automatically.
Watch movies with subtitles
Load subtitles with a single touch of a button and watch any video with the right context. You can also adjust the timing of the subtitles.
Share music with your friends
Did you like a song and want to share it with your friends? With just one tap, you can share music via bluetooth or social apps like Facebook, WhatsApp, Twitter, Message, etc.
— Please note —
Lark Player is a third party app. All types of YouTube music content are served by YouTube music services. Therefore, Lark Player does not provide direct control over the YouTube content displayed.
You can stream and listen to unlimited YouTube content, but you cannot download it.
Additionally, under the YouTube Terms of Service, we are not allowed to display YouTube music videos when the screen is locked.
Hope you enjoy your time with Lark Player!
If you have any suggestions or problems using the app, send your feedback to larkplayer@larkplayer.com